The kiwi is a sweet, green fruit filled with black seeds. This juicy fruit is surrounded in a furry skin and provide impressive nutritional content.
Kiwifruit is often used in dessert items like tarts or eaten by itself. Over 200% of the recommended daily amount of vitamin C, aids digestion due to high fiber and presence of enzymes, Contains vitamin K and vitamin E.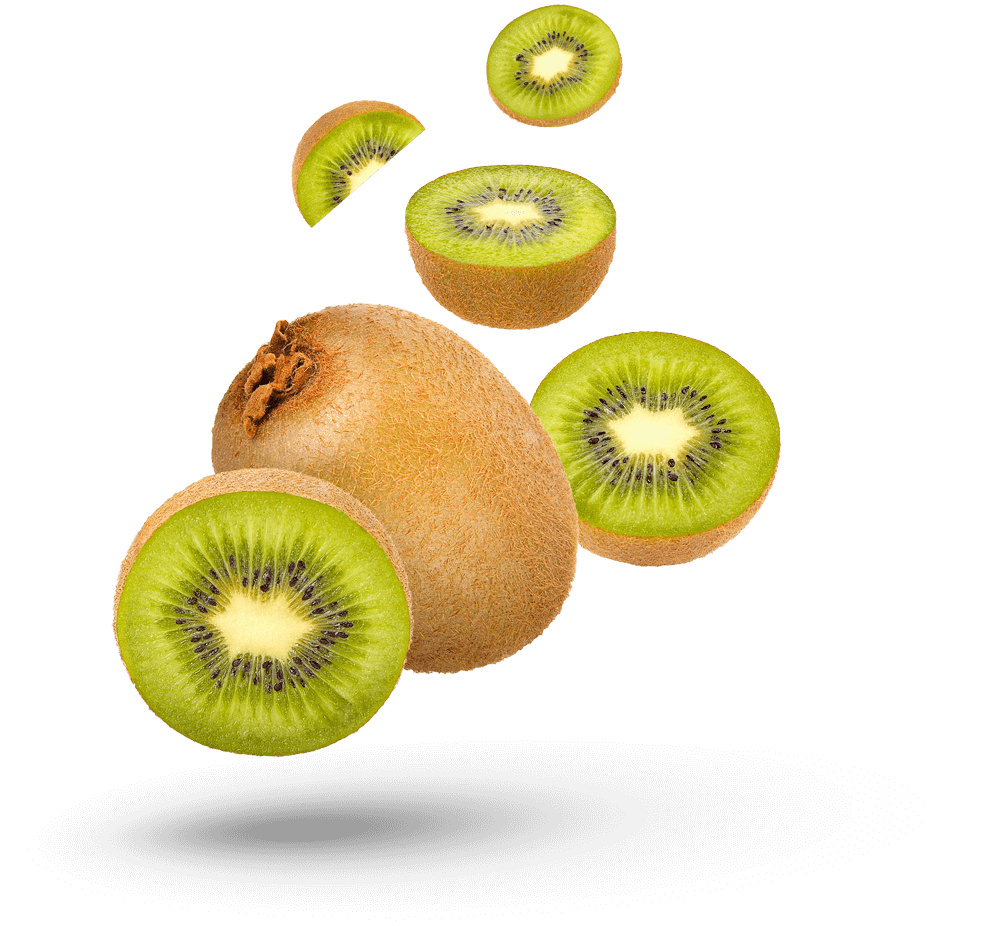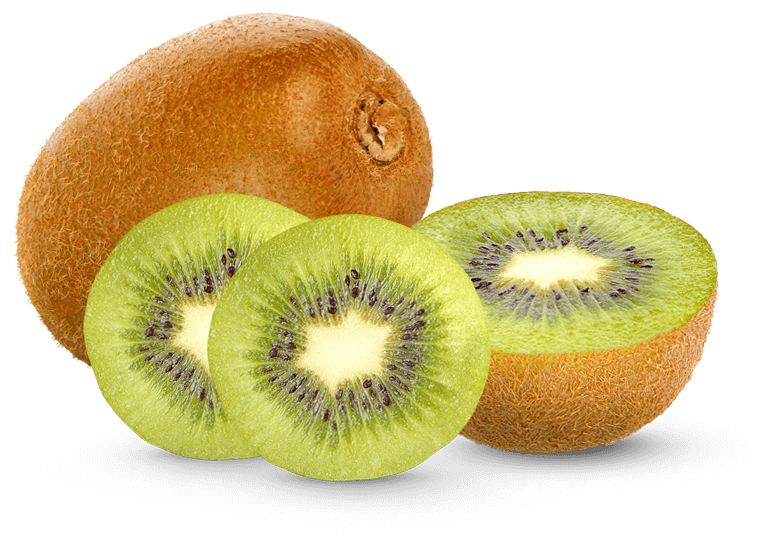 The Hayward kiwi variety originated in New Zealand. It is considered the main green variety produced for the world-markets. It is the dominant variety in most growing areas. It is moderately hairy and more rounded than other kiwi varieties. Being more sweet compared to other varieties, Hayward has the best eating quality. The skin is thin and the flesh is a beautiful green with a white centre.
Hayward fruits are borne by a female vine (Kiwi plants are either male or female).
Hayward kiwifruit are an excellent source of vitamin C.
We harvest this kiwi in October, November and December.
A very lively and fruitful plant that yields approximately double per acre compared to the Hayward variety. Its shape is large and cylindrical. It is an excellent source of vitamin C (mg/100gr.v.b) and antioxidants with a particularly pleasant taste and unique aroma.
Highly preservable.